Get the most from YOUR game and hit better shots- Quick! We provide professional coaching with simple instructions. We believe that golf is what the ball does and teach individuals through the ball flight they produce.
Our fully qualified P.G.A professionals David McCallum and Derek McIntosh have both been coaching since the early 90's and learning every day along the way.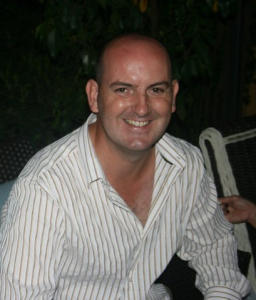 David has given over 25,000 lessons around the world to players of all abilities, from beginner to tour professional. Germany, USA and Thailand along with Scotland are where David has spent most of his time coaching.
David feels that the greatest skill he has learned over his coaching career was taught to him by teaching in different languages. "I quickly realised that I could say the same word or phrase to 20 golfers and get several different results. So I had to learn multiple ways to explain things to achieve the results I required. Most of all, it better be simple!"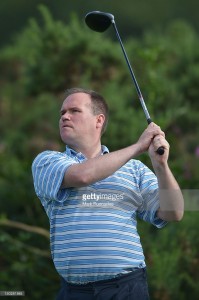 Derek has grown up playing and living only a few hundred yards from Castle Golf Range. Having been a member of Cochrane Castle golf club and later working there as assistant pro, Derek learned a lot about the game from playing with some of the countries top players.
Barclay Howard and other top amateurs at the club were players Derek played with and against on a regular basis giving him a great insight into the ability to focus on getting the most from your game. Derek has used this knowledge to teach golfers of all levels to set targets and standards, to keep trying to improve on what they have rather than look for perfection in the swing.
We play and practice shots, not strokes.
While both David and Derek have the equipment and experience in teaching the technical aspects of the game using launch monitors and video, they both believe in letting the ball flight be the barometer. Video and launch monitors may be used where necessary, but are most definitely not used as standard.
Golf is not called pretty for a reason, if it were we certainly would never have heard of Jim Furyk or Bubba Watson!